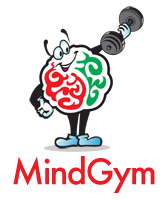 MindGym Philippines Logo
With 46 days left before the ultimate LET Exam 2013, the tensions gets rising for me with
MindGym Philippines
.
In the past weeks, I just made myself comfortable. But the weeks gets pass by and gets more intense. Only the thing is that I am so taking time to do the review for the Licensure Examination for Teachers.
Week 1: (January 5-6, 2013): It was only an easy week for me because of the Math subject which took a meaningful week for me.
Daily Week 1 (January 7-11, 2013): I was taking drills for English and Filipino and it seems that I got a hard time for that particular week. Thursday was the start of my Novena Mass for St. Jude Thaddeus.
Week 2 (January 12-13, 2013): The Week 2 for me was quite hard because it was an English and Filipino week. But it was also quite easy for me because its more of grammar but when it comes to Filipino, it seemed that I am having a hard time. But it was quite a good fight.
Daily Week 2 (January 14-18, 2013): I am having quite a stressful week with the Science and Social Science. Most especially on Science, I was taking in for my 4 day review but it was a full day for me in the Social Science. Successful 2nd straight week of 9 weeks for the Novena Mass for St. Jude Thaddeus.
Week 3(January 19-20): It was quite an exhausting week for me as it was my major-ship week. Science was the toughest subject among the other subjects because it was my Major Subject. Biological Sciences was the 1st one. I was quite confident because all of the collegiate subject topics that were tackled in that particular time was a brief refresher. Although some terms were new to me, it was a fantastic time for me to share some thoughts with my table classmates in MindGym Philippines.
Daily Week 4 (January 21-25, 2012):
January 21, 2013: It was quite a play day for me as I am doing drills over the Internet.
Yesterday (January 22, 2013): It started me to browse over again the drills which was not answered in the past weeks plus I was able to browse some new terms over the internet. I was overlapped with my Social Science and Science review.
Today on the Day 19 of my LET Review Journey: Still having a busy and stressed day as it is my 3rd day preparation for the 300-item General Education test which will be held this Saturday. Science and English was my focus for the week. Plus a little bit of Filipino.
A remarkable, stressful but enjoyable 19 days because after the day, I enjoy myself connecting with my friends who are my classmates at MindGym Philippines.
Tomorrow will be a "safe day" Thursday because it will be the 3rd day of Novena Mass in honor of St. Jude Thaddeus.
Day 20 and 21 Updates will be updated on Friday.
Have fun for the weekend ahead!
Made by: John Michael Palmero Angelo